Editor's Note:
This interview is part of sustainable CEO's interview series. This particular series is to talk about the sustainability and the evolving expectations and demands of hotel guests. Check out all the interviews as they come out here.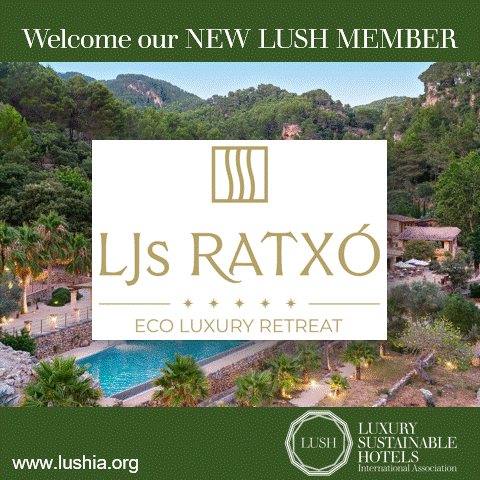 How is JC Gacal in a nutshell

Passionate hotelier with more than 25 years of experience, and with special focus on marketing and communications in the hospitality sector.
They say I am a strong leader with the ability to motivate individuals to not only achieve their own potential but also make a significant contribution to the full delivery of common and cohesive goals.
Absolutely obsessed with increasing brand awareness and driving growth, revenue and profitability.
Some companies (both public and private ones) in which I have worked and collaborated with: Paradores de Turismo de España; Hotel Ritz, Madrid (former The Ritz, Madrid, Exclusive Collection by FORTE, and current The Mandarin Oriental); Honduras Tourism Board; Mundo Maya Organization; NH Hotels; Castilla y León Tourism Board; Hotel Alfonso XIII Seville (The Luxury Collection, LHTW); Ibatur (Balearic Tourism Board); Excellence Hotels & Resorts; Córdoba Congress & Exhibition Palace; PortAdriano Hotel 5*, IB3 Official Balearic Government Broadcasting Corporation; Park Hyatt Mallorca, As Casas do Retratista Luxury Rural Retreat (in Galicia)… and currently LJs Ratxó Eco Luxury Retreat.
My claim in life: "always, learning and growing up, always!".
Passion is the one and only secret to achieve anything in life, and it's the authentic engine that makes the world go around.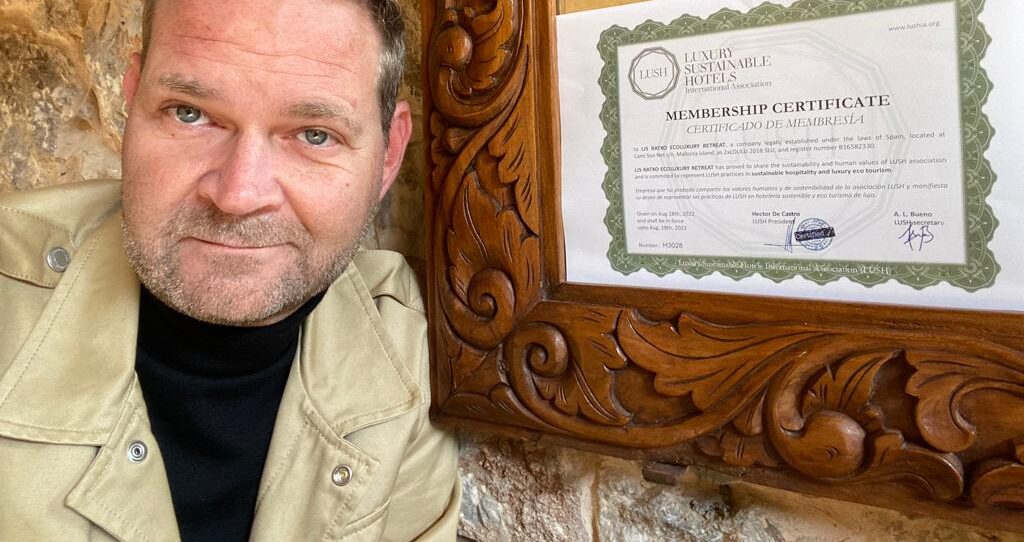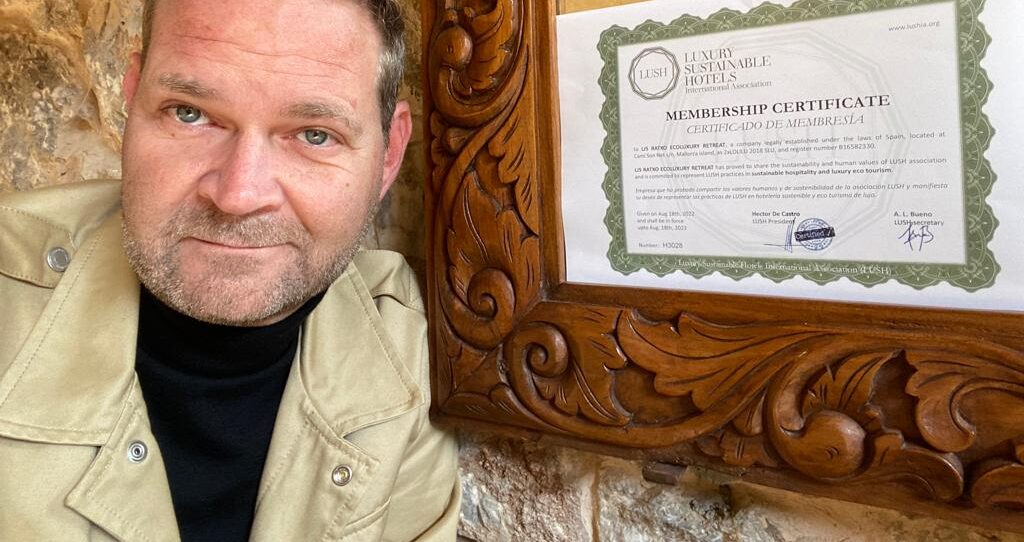 Juan Carlos Gacal,
proud member of LUSH association
To begin with, could you share your experience within the luxury hotel industry?

If there is something that I love in this world, it is hospitality and communications. After dedicating myself to different companies for many years, finally in 2018 I made the decission to run on my own my own personal project: a luxury rural retreat, based in Galicia, where I created the concept, branding, room interior design, sales policy, operations and management. That is the best thing in any career: the opportunity to create from 0.

The project was completely successful, and I began to receive recognitions and awards at a national level (best charming hotel in Spain, etc…). And after almost 4 years, suddenly a conversation with the Director of Operations of the LJs Group crossed my path, and we began to consider the possibility of being able to join his wonderful project.

And finally I joined what I already consider my life's work: LJs Ratxó, an amazing Eco Luxury Retreat, coming back to Mallorca again. A unique project that was born with the aim of becoming the most sustainable luxury hotel in the Mediterranean.


Where does this passion for luxury hotels come from?, Did you always have a love for hospitality?
In my case, my approach to this luxury segment took place specially back in 1996, when I joined The Ritz Hotel in Madrid. 2018; Without a doubt, it was my best school in luxury hospitality: maximum demand in every detail and exquisite personalization in the service. One of my previous General Managers always told me: "Juan Carlos, if you want to definitely work in luxury hospitality, you have to end up stepping on the Ritz carpets." And so it happened! I have had the enormous fortune of having great teachers and mentors throughout my career, that is also a real luxury.


What skill set does a GM require to succeed in today's market context?

Observation, perfectionism and empathy, to always put ourselves in the place of another and anticipate their needs. Also, order, because luxury does not go well with the chaos. But most of all: PASSION: It is the fundamental element without which I cannot conceive of carrying out anything in life.


As an industry and in the context we face now, what do we need to do differently?

During the pandemic, tourism was one of the industries that suffered the most. But, at the same time, that made us stronger, and forced us to grow in two aspects that are here to stay, and that will mark our future as an industry: digitization and sustainability.


In your opinion, what makes a hotel 'sustainable'?
First of all, its location. At least, that is the case of LJs Ratxó, in which the philosophy that we apply in the hotel fits perfectly with the environment in which it is located. This coherence gives much more credibility to the project. And, from there, its management and its authenticity. Because people are more and more trained and easily detect #greenwashing.



What are the biggest challenges you're facing to improve the guest experience today?

What is most difficult for us, and in general for almost all the hotels in Majorca that are not located in Palma, is fighting against seasonality. In our case, one of the great experiences that LJs Ratxó's guestes enjoy is indeed the Sierra de Tramuntana, declared World Heritage by Unesco. A unique enclave that shows its greatest splendor in autumn.

However, that message does not resonate with visitors, and forces almost all of us to close during the low season. To put an end to this, a large-scale campaign would be necessary to show all the experiences that not only the hotels, but also the island, offer tourists from November to February, which are many.

In addition, we are working very hard to break this seasonality, and putting the focus on a commercial level specially in our strength and part of our dna: the concept of retreat, which also take place specially in low and medium seasons and would allow us to keep the hotel open throughout the year; also multiple activities typical of the winter season, mainly here in this mountain location, which we are developing, and which we will be able to tell you about shortly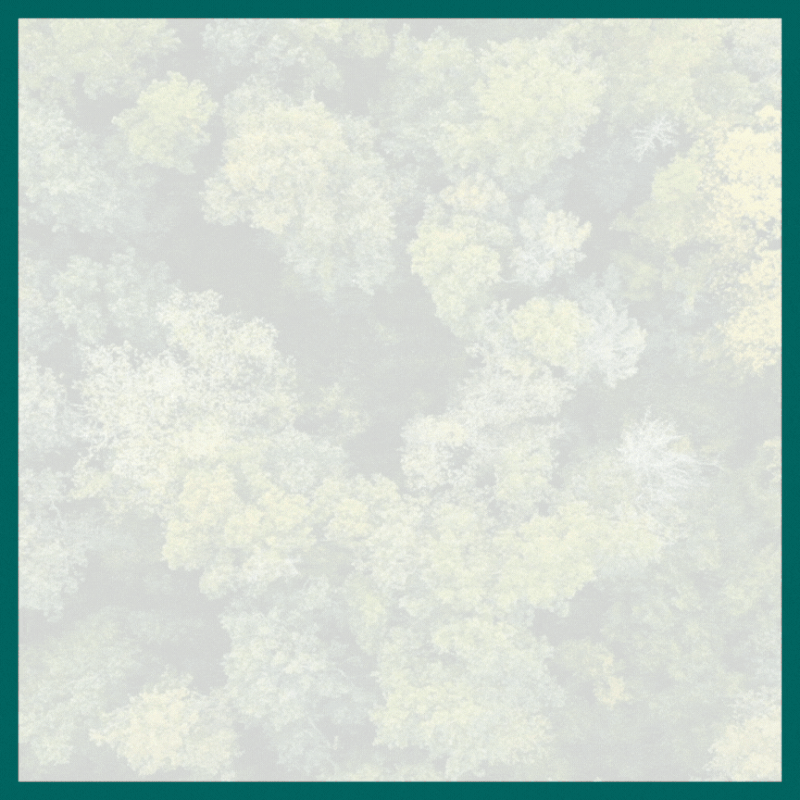 Is sustainable hospitality a luxury trend or a mere marketing tool?
Should not. And, in the case of LJs Ratxó, it does not respond to that, but to a clear conviction in the need for a more sustainable future of the owners, and of the entire team that works on it. As I have already commented, the time of #greenwashing has already passed, and only authentic ecological projects have the possibility of succeeding. Sustainibility must be a part of the inner philosophy and essence of each and every company, not just a simply "trend"…


What effect will the pandemic have for the coming years?
Apart from the effects on digitization and the commitment to sustainability, the pandemic has had other effects such as the increase in late reservations, with very little notice, and the greater flexibility that hotels must now have in order to manage these flows more effectively. A flexibility that has also been noted in the greater diversity of markets with which we now work. We have learned that we cannot bet everything on the same winning horse, because if it fails, we are left with nothing.


How do you see the future job market in our industry?
I believe that greater professionalism is required at all points in the process and, at the same time, greater flexibility. One of the ways in which these flows that I have mentioned above can be dealt with is by having staff that is highly trained and multi-skilled, contributing their know-how where it is needed at all times. To do that it is necessary that people take on this job by vocation. Work in hospitality can be very stressful. But for those who do it with passion, it is tremendously rewarding.

I always like to remind to all my previous and current managers and owners this statament: "the main asset of your company is not your financial assets, but your human team".

And I am absolutely convinced that -even more in current times with the great problems of lack of qualified staff that we are suffering in hospitality industry- it is a priority to implement human resources policies aimed at caring for, encouraging and retaining talent; otherwise, the company that does not bet on it, is doomed to failure.


How do you balance the relationship between what's best for the guest and making sure the owners are happy with the returns?

The secret is to find a balance that compensates both. That the guest receives a service consistent with what they have paid for and, if possible, above their expectations; and that the owner sees his investment amortized, but knowing that the growth and consolidation of the products requires time. The hospitality industry does not understand speculation. It is a business that plays with many variables and needs time to mature. If you do not understand this, you'd better invest in any other business, but not in hospitality. We are in the industry of "making dreams come true", it's just about feelings and emotions, unique experiences… and this is where the focus must be on, as the maximum priority.
11. Why did you decide to join LUSH community?
Because we share the same interest in sustainability, and we understand that the future of tourism lies in becoming an activity that is absolutely respectful with he environment. We believe that in the medium term, tourism can help many destinations to generate wealth and employment, as up to now, and, furthermore, that they are forced to go green if they want to succeed. Tourists have already chosen, and more and more are taking into account the sustainable policy of hotels and destinations as a reference, to choose between one product or another. As I mentioned above, Sustainability must be a true attitude, getting across and throughout each and every corner / employee / activity in the company.