Editor's Note:
This interview is part of Sustainable CEO's interview series. This particular series is to talk about the sustainability and the evolving expectations and demand sof hotel guests. Check out all the interviews as they come out here. Interview topics:
Hotel's role in the community
Day in the life as the GM of the Hotel
Essential Leadership traits
Future Plans for the Hotel
Post Covid hotel industry recovery
Advice for future leaders
​ This time I can relate it's been a pleasure discussing and exchanging insights about luxury sustainable hospitality with Mr Juan Carlos Gacal, managing director at LJs Ratxo Ecoluxury Retrat in Mallorca island and passionate hotelier with more than 25 years of experience.

Juan Carlos Gacal showing his LUSH Diploma accrediting LJs Ratxo.
Beautiful LJS Ratxo luxury retreat, in Mallorca island.

_____________

About LJs Ratxó:
The ratxó that channels the water coming from the Sierra, flows into the depths of the valley, generating life, and becoming the common thread of this unique sustainable luxury project, located in a spectacular 14th century estate, which occupies 2.6 million square meters.
As if it were a mountain village, LJs Ratxó (Mallorca) emerges uniting different buildings of local architecture, clad in the traditional Mallorcan exposed stone, in which the 25 rooms of between 25 and 80 square meters of the hotel are located, all of them they have a terrace or garden, an essential attribute to be able to enjoy such beauty; and the most exclusive with their own private pool. Rustic furniture from Can Garanya, and absolutely Mediterranean designs such as the water cloth, the blown glass, the Terracuita clay containers, the lamps made with wood from the estate, the Roots restaurant run by chef María Salinas, and a cozy and ecological spa, provide a plus of authenticity to an establishment that is presented as a benchmark of the most authentic Mallorca. With a global sustainable management plan, with a 360º scope, it aspires to become the most ecological luxury hotel in the Mediterranean very soon.



HC. What are the unique selling points of your brand?
HC. First of all, the location, in the heart of the Sierra de Tramuntana, declared a World Heritage Site by UNESCO. Secondly, the taste with which the architectural and interior design project by LJs Ratxó was developed, incorporating the most representative elements of the Mallorcan mountains, such as the construction of dry stone walls, or the production of furniture and decorative objects with wood from the estate.
In addition, local products are used such as the cloth of tongues and the handmade glass made in historic factories in Mallorca. At the gastronomic level, we are also committed to using local products and km 0 and, many of them, organic. In this sense, we also have our own organic garden, which supplies us with high-quality products.
From there, we have been growing in sustainability, with milestones that are reflected in a traffic light that appears on our website, and that includes multiple actions such as those already mentioned, and many others such as the use of natural products in our spa, the incorporation of an ecological gym, the use of ecological and reusable materials such as cups made with coffee grounds, solar umbrellas or machines that compact the garbage according to the type of waste and facilitate its later transfer to be recycled, among many others.

"Looking ahead to 2023, the priority objective will be to certify our sustainable management, in order to have official accreditations". Juan Carlos Gacal, MD at LJRatxo luxury retreat

JC. The resort also places a focus on luxury. But isn't there a tension between luxury and sustainability?
HC. As I have previously commented, the concept of luxury is very broad. For us, luxury means being able to enjoy unique places in the world, and pleasures that are not always available to people, because the hectic life that many of us lead deprives us of them. Obviously it also means having a high-quality service, very close and focused on the little things. In details that are sometimes not very obvious, such as remembering how a customer likes coffee, but which are what make them feel at home. And that is also luxury.

JC. Where else do you see the luxury hospitality sector venturing into in the near future?
HC. In the case of Mallorca, I think it is here to stay. In recent years it has been the sector that has grown the most, and this has made the island seen abroad as a highly desirable luxury destination. If we do it well, and we accompany it with a good national and international promotion, we promote the professionalization of the employees and we renew the complementary offer that provides additional services to these luxury tourists, the future can be very good for all of us who work in this wonderful sector.

JC. How is your hotel evolving to compete in the challenging after-COVID tourism market?
HC. In 2022 the season has been very good, since it has been noticed that people wanted to travel, and Mallorca has been one of the favorite destinations in the Mediterranean. The challenge for 2023 is to maintain that influx, and manage to extend it, making the season start in February and last until November.
LJs Ratxo
HC. What is your opinion on the numerous certification schemes? How do see the future regarding this issue?
JC. As they say, for your attributes to be valued, it is not enough to have them. You need to promote them. And there is no better way to promote them than to officially credit all your strengths. In addition, accreditation is a very good way to control the level of quality, because you are forced to do so if you want to continue having those certificates. As I have mentioned before, our objective for 2023 will be to obtain some of the most respected international certificates such as ISO 14001, among others.

HC. What do your guest want from you?, are there any unexpected shifts you've seen in guest expectations over the past couple of years?
JC. One of the biggest challenges that we face, and that many of our clients have been asking us for a long time, is to improve the road that leads from the village of Puigpunyent to Js Ratxó. Unfortunately it is something that does not depend on us, and we are in talks with the Puigpunyent town hall to get them to improve it. However, although clients usually mention it when they arrive at the hotel, the reality is that as soon as they see the place they forget everything.

"About hotel attributes to be valued, it is not enough to have them. You need to promote them. And there is no better way to promote them than to officially credit all your strengths. In addition, accreditation is a very good way to control the level of quality". Juan Carlos Gacal, MD at LJRatxo ecoluxury retreat

HC. Can you talk about relevant sanitation measures at your hotel, after the pandemic?
JC. I think the tourism sector has grown a lot thanks to the pandemic. To stay open we had to run and invent a thousand formulas that would guarantee the safety of our customers. And I believe, very sincerely, that we passed with a very good note. Hotels and restaurants were inspected with a magnifying glass, but the protocols that we created in record time allowed us to keep the situation under control, and we reduced infections in our facilities to practically 0. Many of these protocols, especially those related to hygiene , have stayed and are part of the daily practices of the hotels. At least, in our case.

HC. A lot of hotels have sub-brands so there's multiple entry points to introduce new guests or new customers to the product. Without having that, what's your best pipeline of new guests?
JG. In the case of LJs Ratxó, what we have are different services that can attract, by themselves, new clients, who stay or who only come to enjoy the service itself. We are referring mainly to the spa, with its beauty treatments and its offer of mindfulness activities such as yoga, Pilates and relaxation therapies; and the restaurant, which little by little is establishing itself as a gastronomic benchmark on the island. Another possible market niche is sporting events and activities, especially related to the mountains.

HC. Imagine you're the governor, what would you do to boost sustainable hospitality?
JG. The first thing I would do would be to push education. For sustainability to work, we all have to believe it. No matter how many containers there are for each type of garbage, if we do not separate it at home and throw it away in the correct place, it cannot be recycled later. If we ask the governments for measures, but then at home we take long baths, we turn the heating to 27º and leave all the lights open, the measures they approve are useless. You have to start at the bottom, and then work your way up. Although, obviously, everything adds up.

HC. Would you recommend colleagues and experts in sustainability to join LUSH?
JG. Our incorporation to LUSH is recent. But shortly the results of our collaboration and performance are very positive. And we're happy to recommend it to all our contacts.
Thank you Juan Carlos, it's been a great talk.
___________
Meet and follow the author here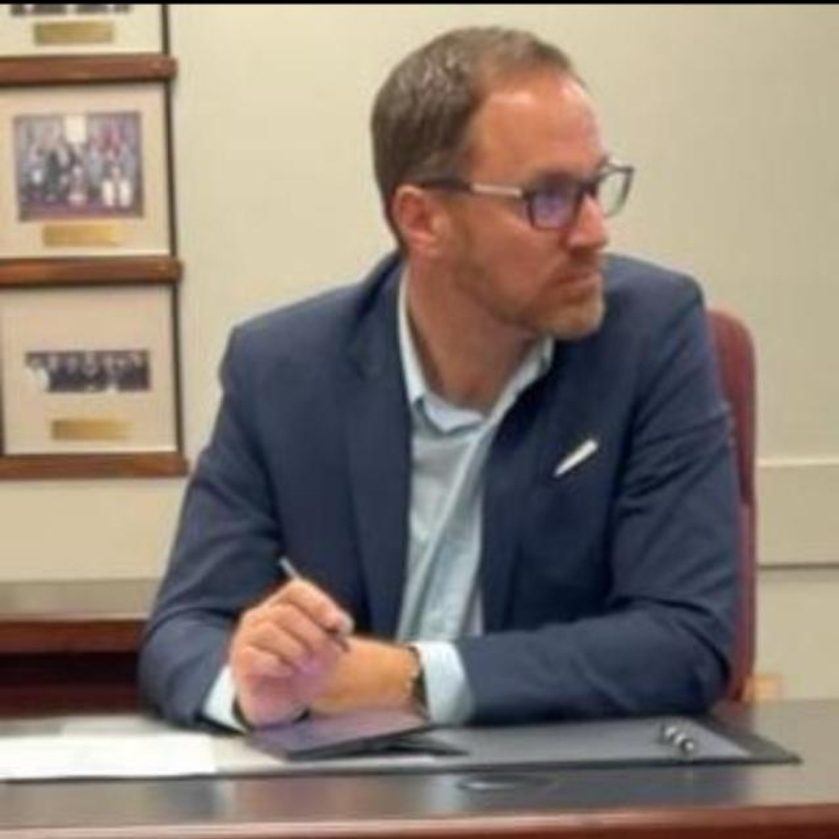 Hector De Castro
CEO