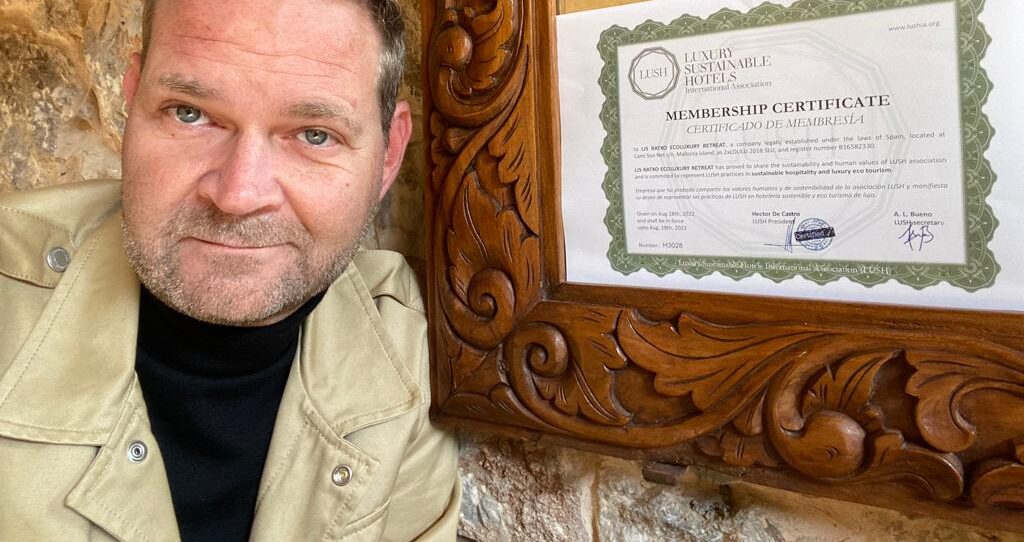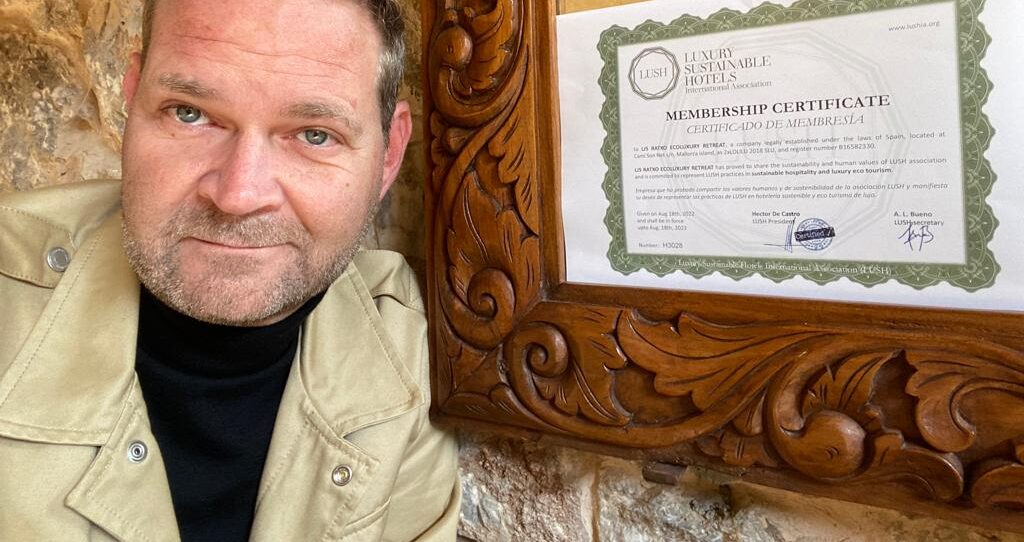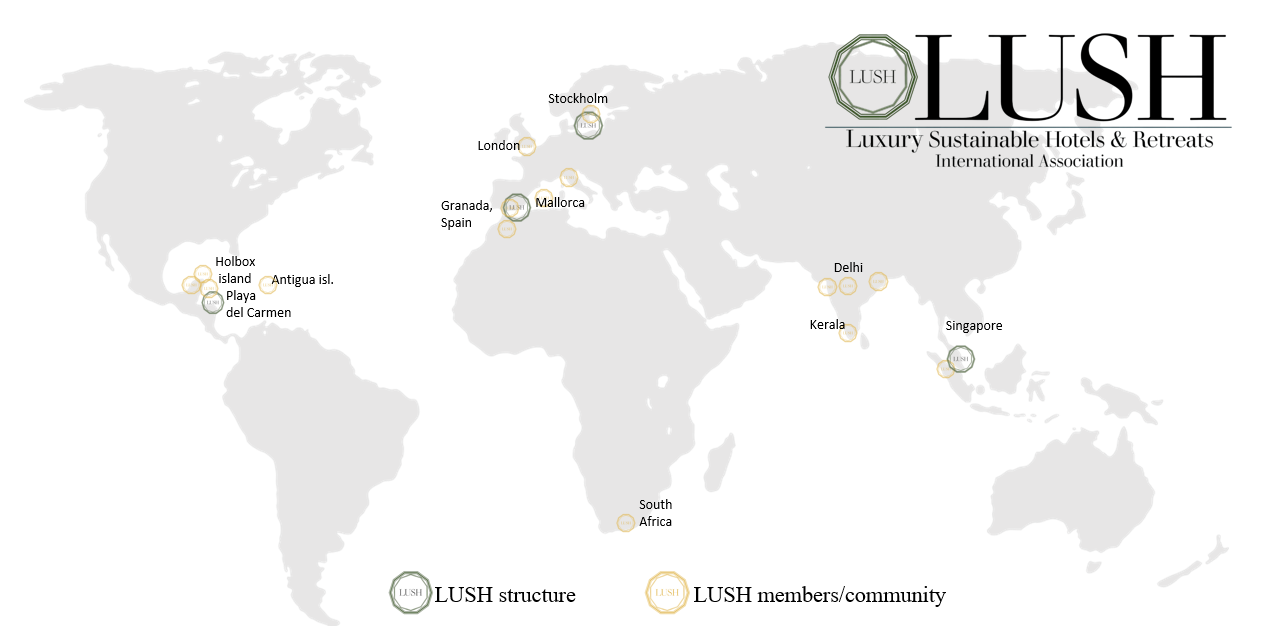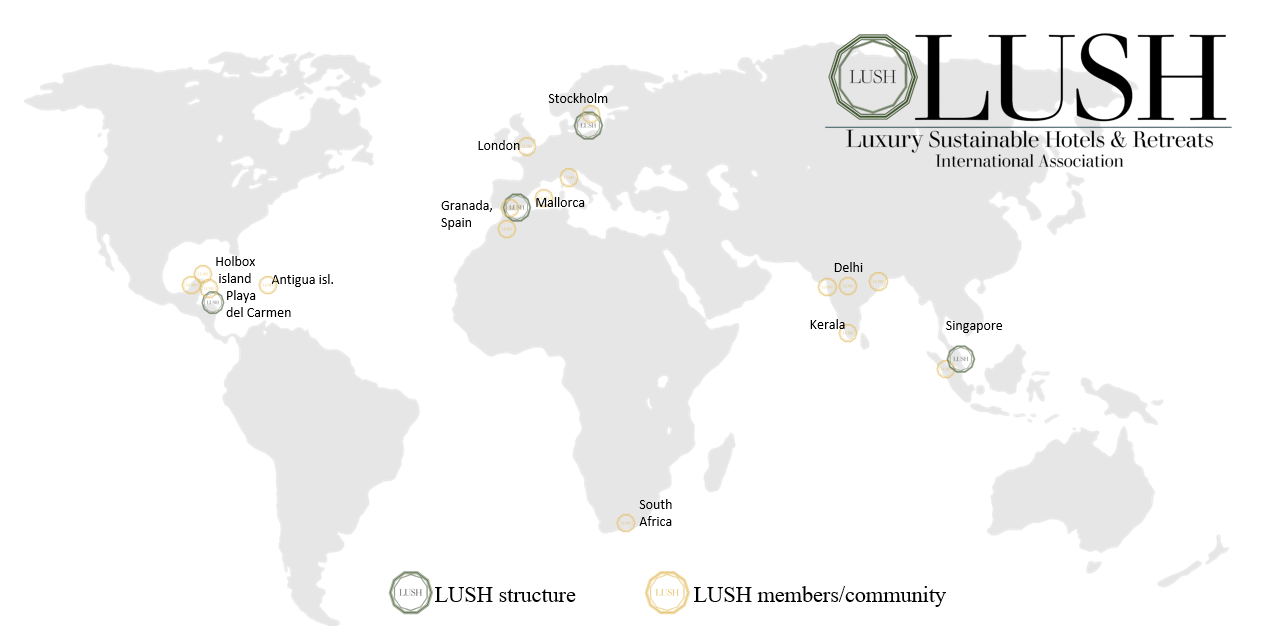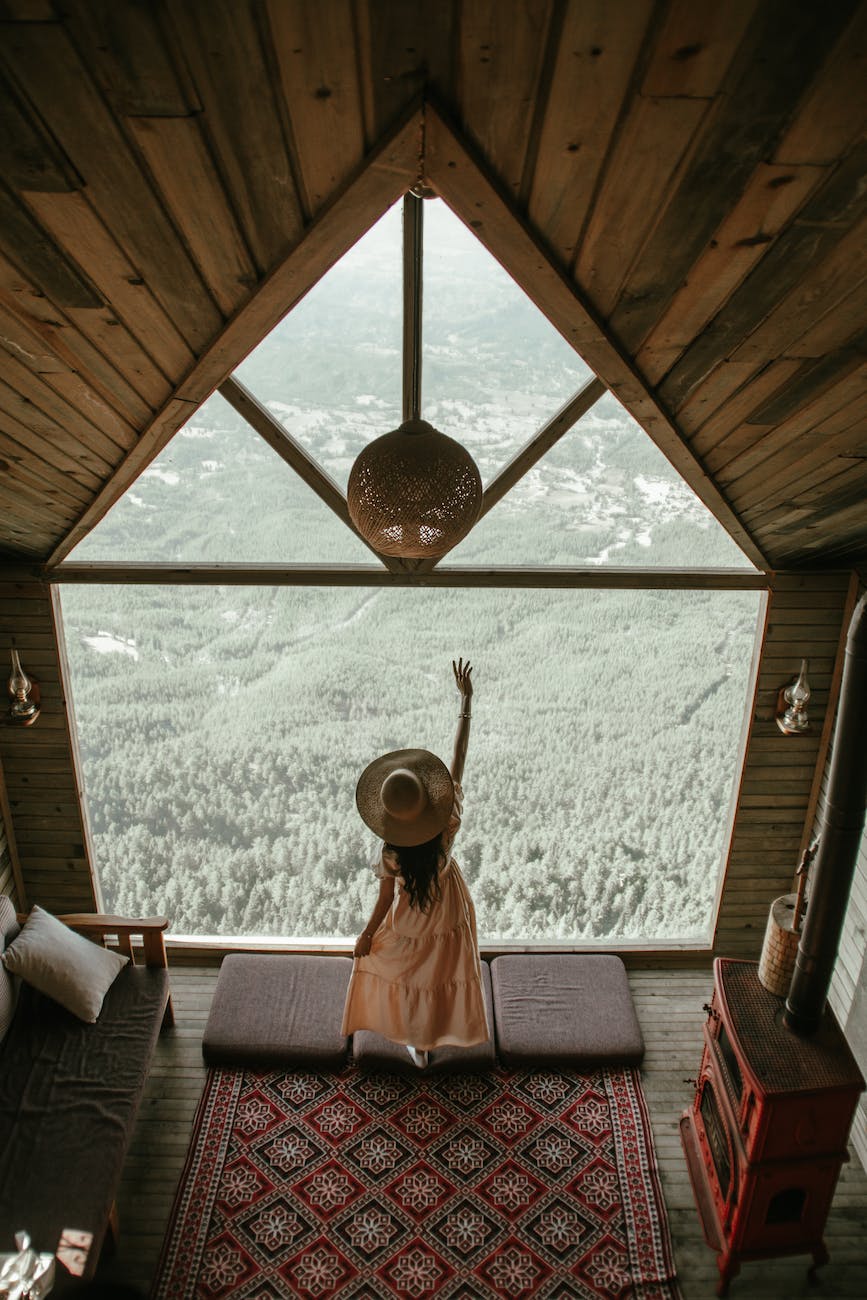 LUSH hotels and members have access to a wealth of benefits, from the booking platform to the LUSH marketplace, certifications, consulting services, social initiatives, online courses. Do not miss the opportunity to enjoy special discounts at our Eco Luxury Markering agency, specialized in boosting green hospitality brands. Welcome to LUSH community.

Sustainability and wellness should go hand in hand and, at LUSH, we aim to elevate the capabilities of our community and offering support to achieve sustainable development with a specific focus on UN's 2030 Sustainable Development Goals. The LUSH Criteria form the main pillar for the official Certification Bodies that certify boutique hotels, retreats, wellness facilities, service providers and destinations as having sustainable policies and practices in place. LUSH does not directly certify any product or service; but provides an accreditation program to confirm and support Certification Bodies.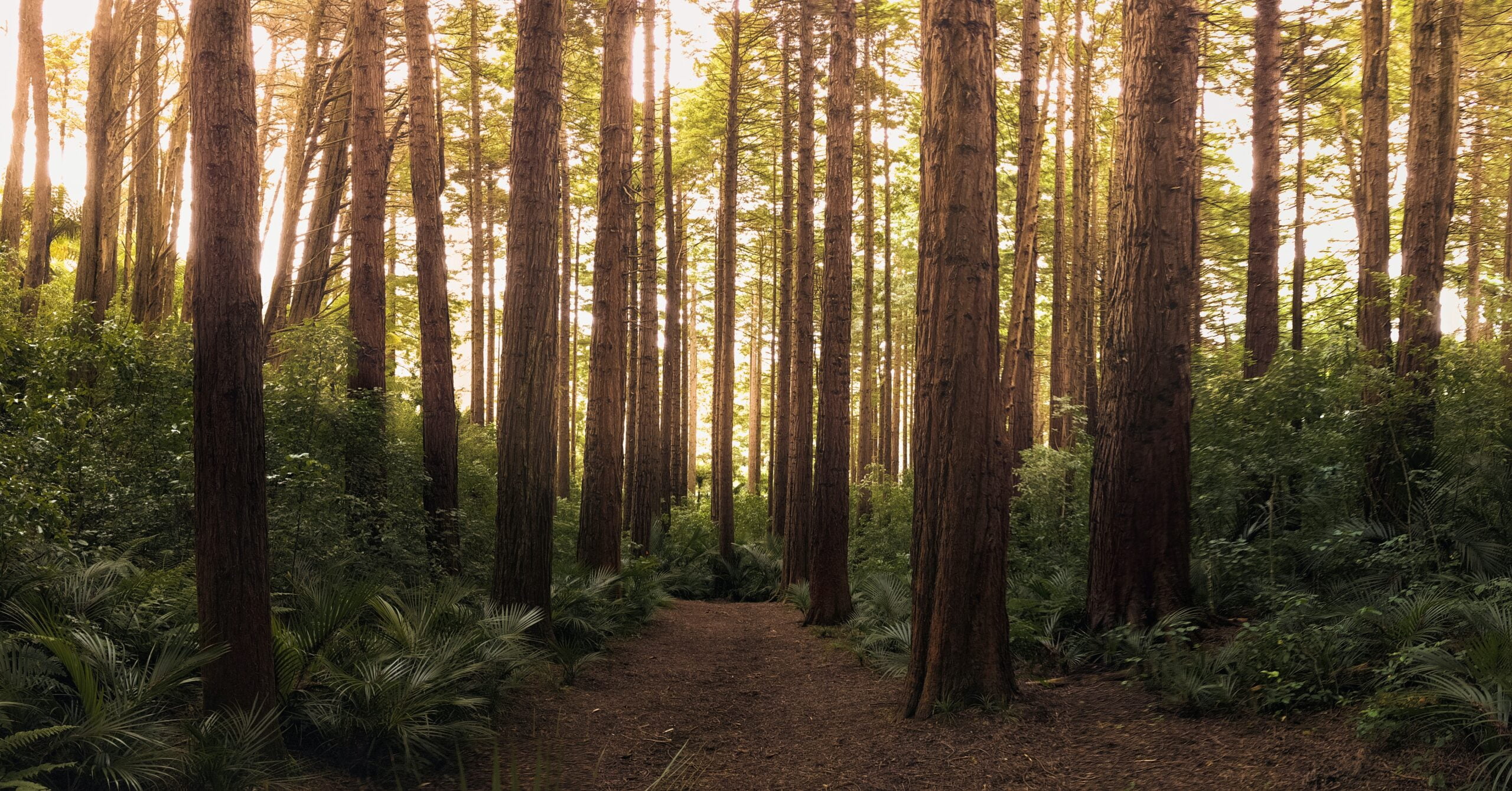 Vision
To redefine the concept of eco luxury boutique hotels and sustainable wellness to boost a greener hospitality and healthier world. And with are doing that by seamlessly integrating sustainability, social responsibility, memorable experiences, FREE education and big discounts on specialized services.
Our vision encompasses the following key elements…
Benefits for eco luxury boutique hotels
In a post pandemic period, we saw the rise of a more sensible traveler who is demanding and appreciating the finer things in life while caring for the planet. This new tourist understands the importance of choosing accommodations that align with his/her values.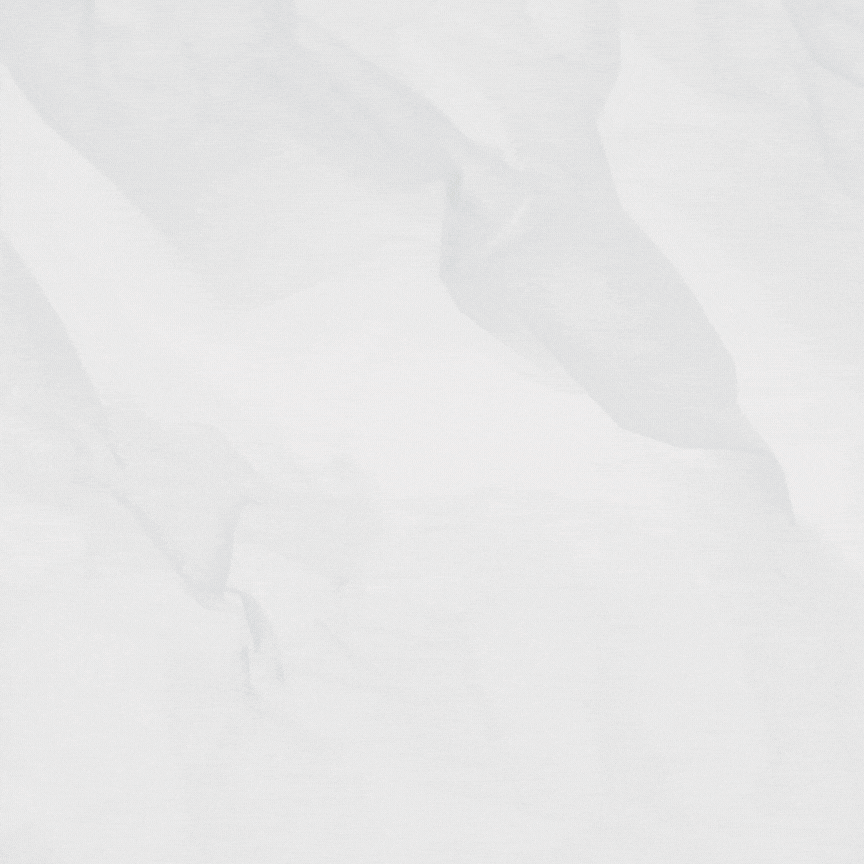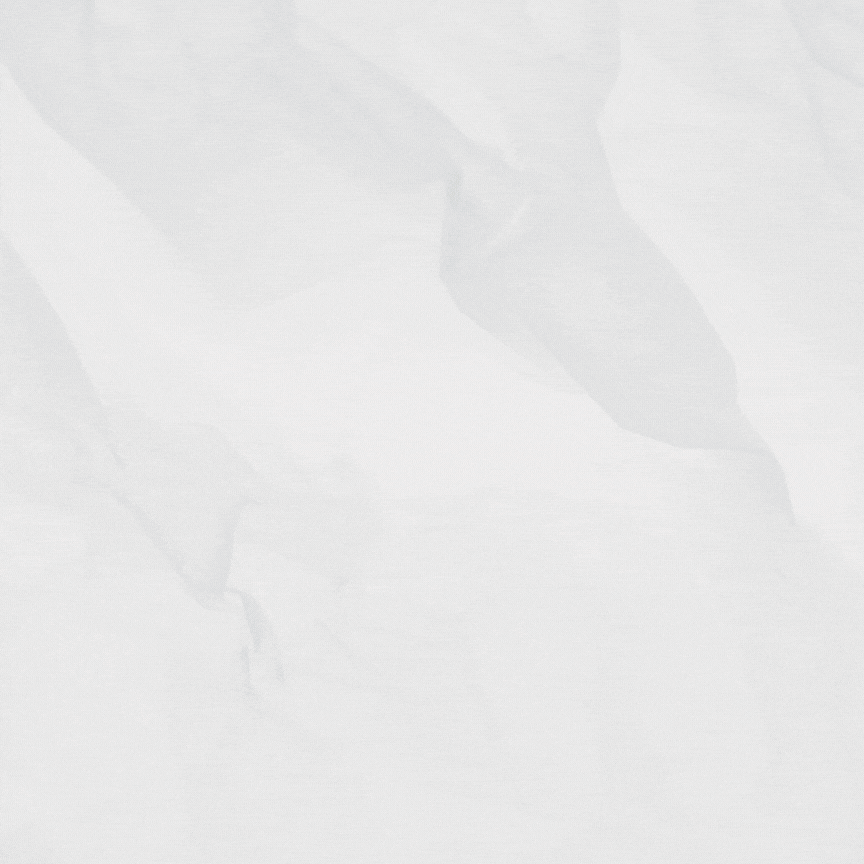 OUR PILLARS OF SUSTAINABILITY
From People for People
We boost a type of tourism the delivers memorable experiences for the guests at the time than enhances local cultures, regenerate environment and generates richness for companies and local communities.
Support to boutique hotels and entrepreneurs who embrace sustainability
At LUSH, we recognize the importance of supporting boutique hotels, which often face unique challenges in the hospitality industry. Our Boutique Hotel Assistance Initiative aims to provide free or sponsored services to boutique hotels to help them thrive sustainably. Through this program, we offer tailored consultations and training sessions to boutique hotel owners and staff, focusing on areas such as sustainable practices, eco-friendly operations, and guest engagement. By supporting boutique hotels, we aim to elevate their sustainability efforts and boosting a greener industry and better guest experience.
Local communities and local and cultural heritage support
At LUSH, we understand the importance of preserving and celebrating local communities and cultural heritage. Our Community and Cultural Heritage Support program aims to provide assistance to communities surrounding our boutique hotels. We collaborate with local organizations and initiatives to support community development projects, preserve cultural heritage, and empower local artisans. This may include infrastructure improvements, educational programs or cultural events. By investing in the communities we strive to create a positive impact and foster sustainable growth.
Nature protection and regenerative and cleaning actions
Sustainability is at the core of LUSH values, and we recognize the urgent need to regenerate and protect our natural environment. Our Nature Regeneration Initiative focuses on restoring and preserving ecosystems through various initiatives. We collaborate with environmental organizations and experts to identify areas where our efforts can make a significant difference. This may involve initiatives such as reforestation projects, marine conservation programs or biodiversity protection. Through our Nature Regeneration Initiative, we aim to contribute to the long-term health of the planet.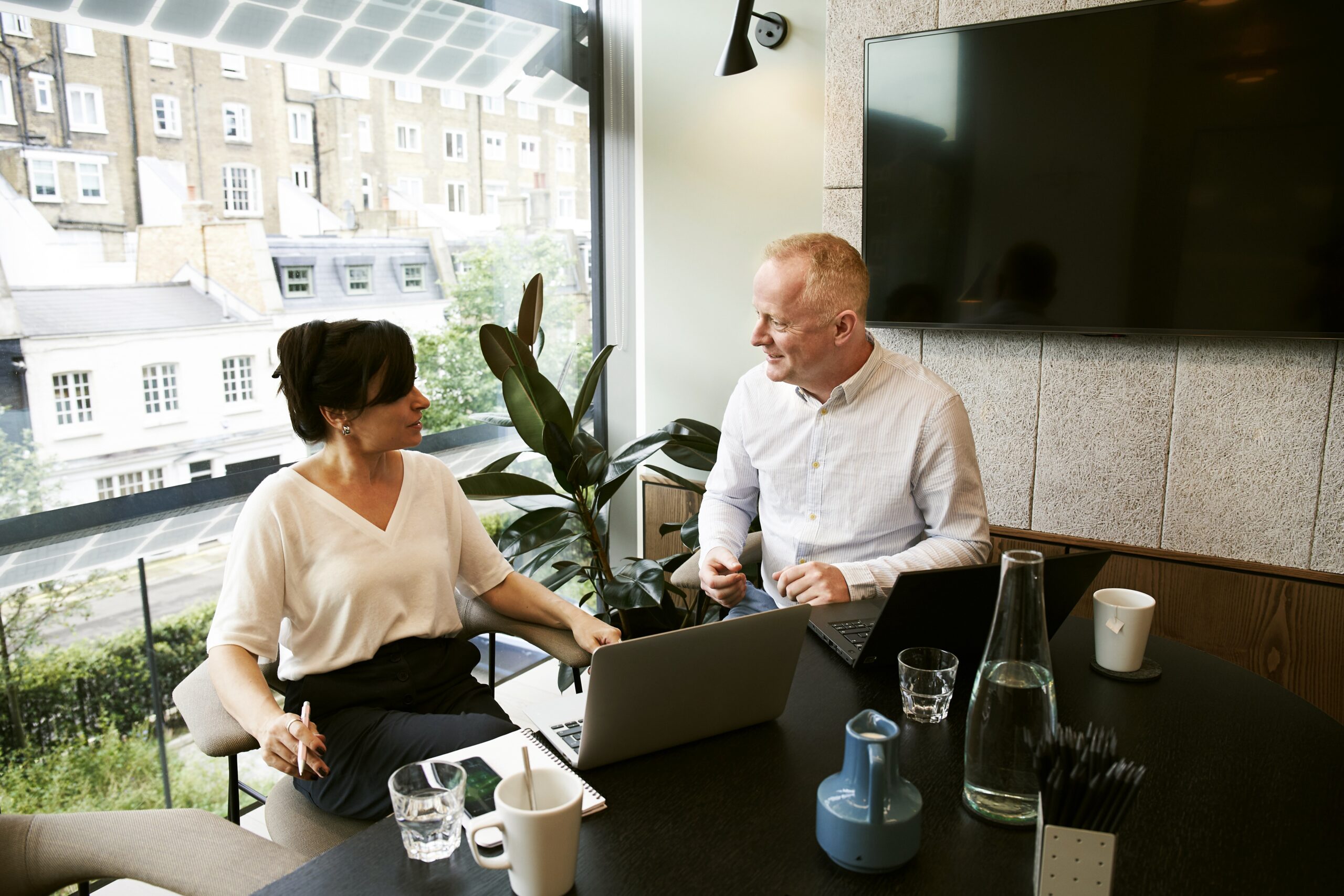 Sustainability consulting
Sustainability Plan, audits, ODS, Agenda Paris 2030, LUSH criteria.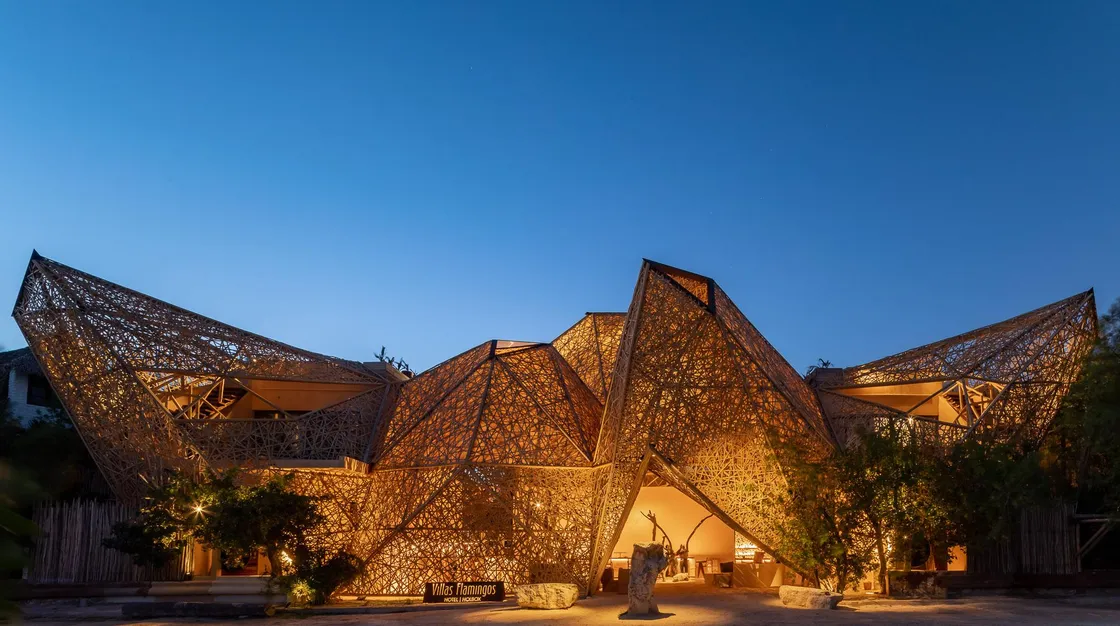 Internationalization of boutique hotel brands
From LUSH we've got a big amount of services with big benefits and discounts from top specialized consulting firms and LUSH accredited bodies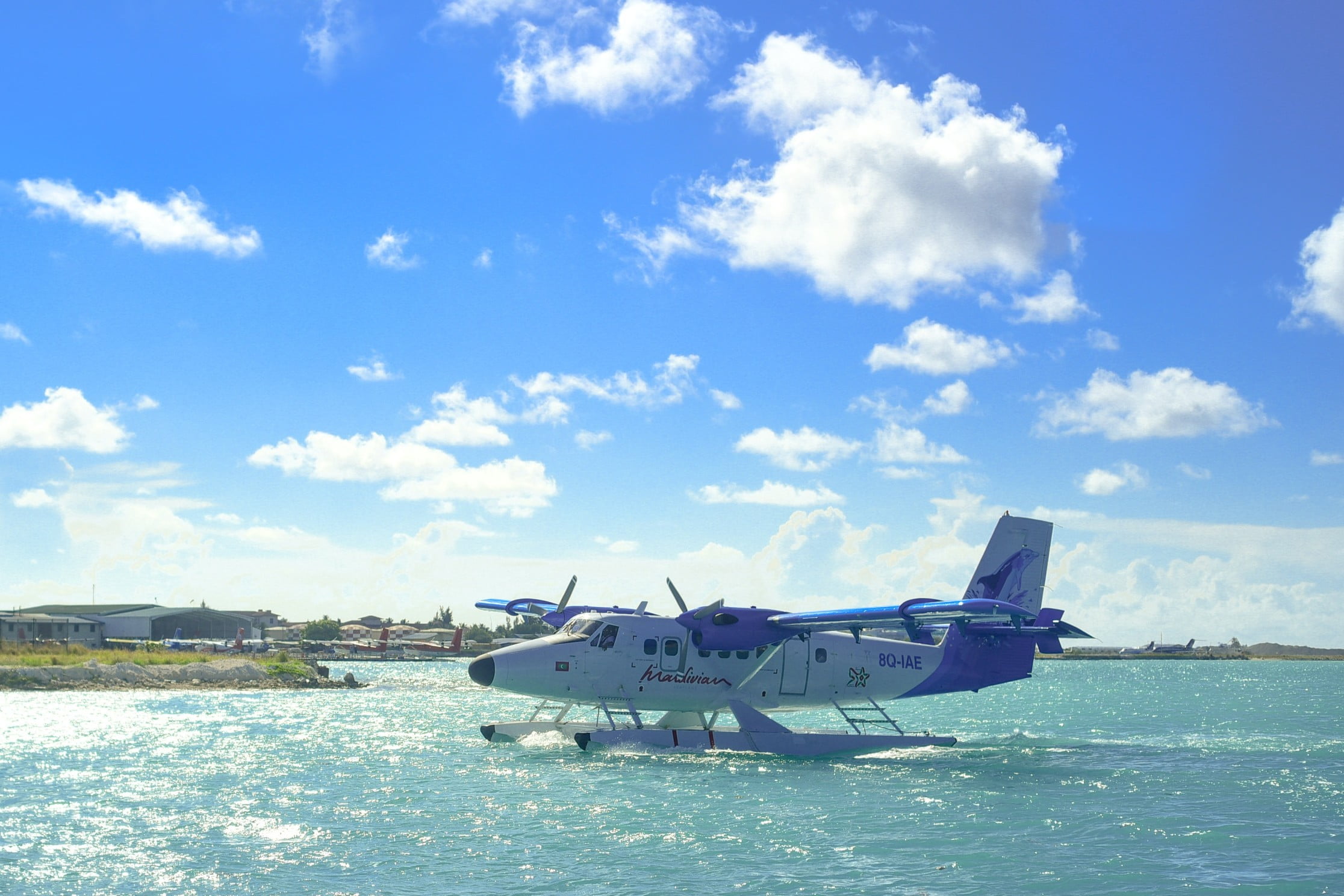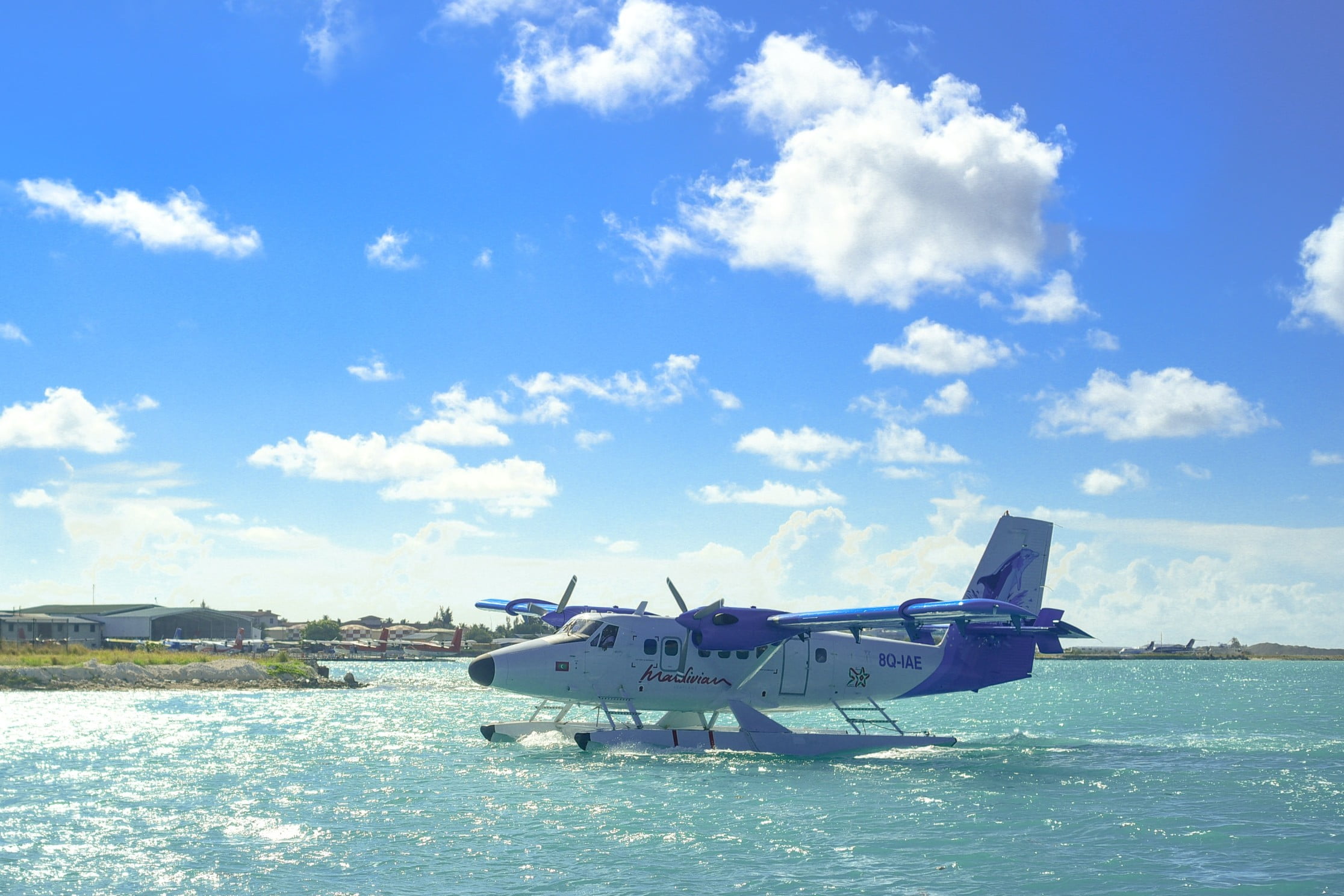 Sustainable marketing for sustainable hospitality brands
Enjoy the benefits of the Ecoluxury Marketing Agency.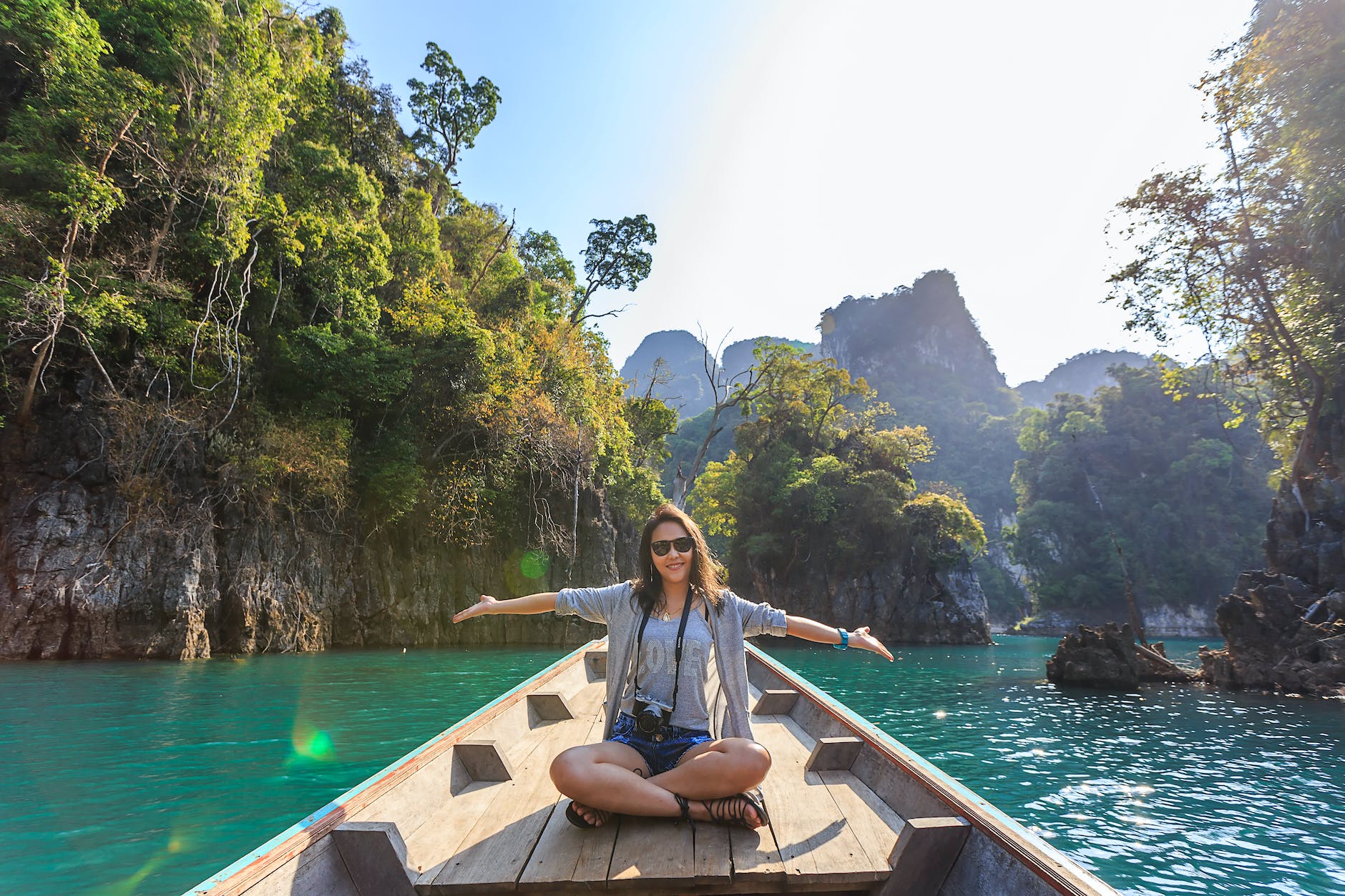 Sustainable tourism
Digital marketing
Entrepreneurship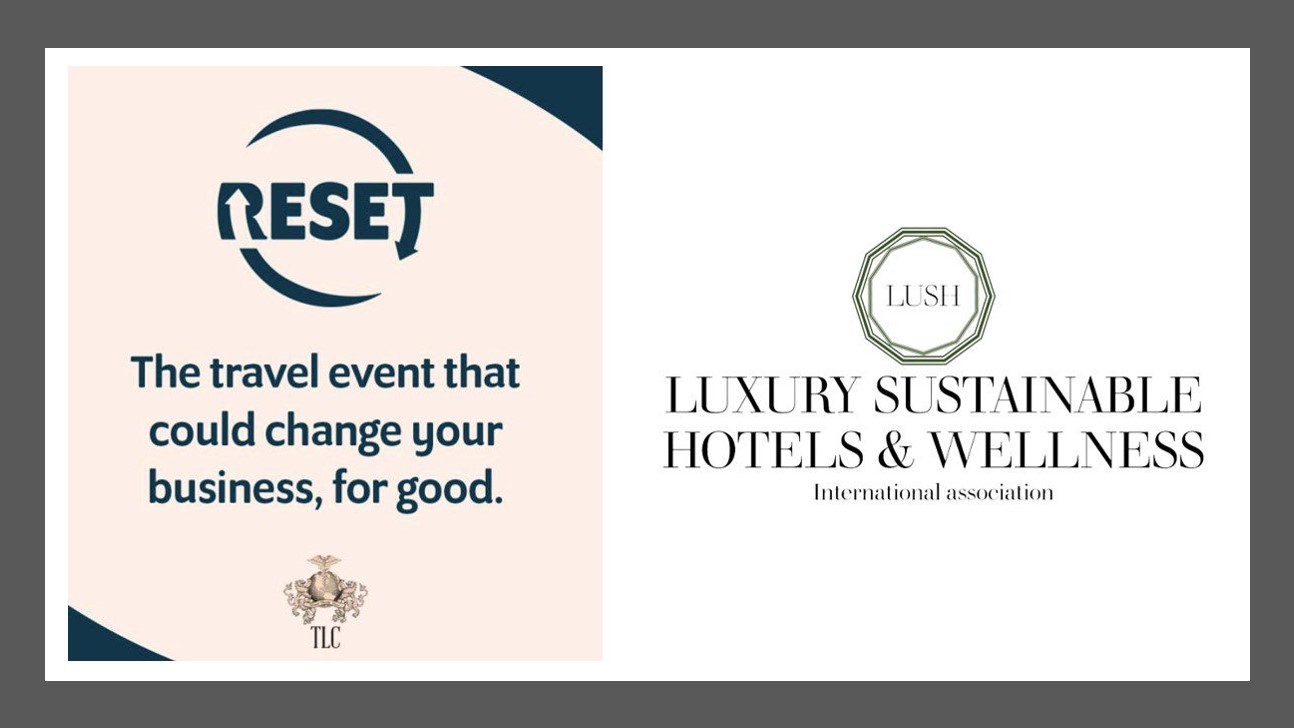 NEXT EVENT
RESET & LUSH conference on November 3rd, 2023.
Hilton Park Lane Hotel, LONDON.
ACCREDITATION & LUSH CERTIFICATION
The LUSH criteria establish the key pillars for the for the Certification Bodies that endorse sustainable policies and practices in boutique hotelsteria. LUSH association does not directly validate specific products or services; instead, it offers an accreditation program through its Certification Bodies.

ACCREDITATION: LUSH selects, gives training and approves Accreditation to certain specialized companies which become "LUSH Certification Bodies".

CERTIFICATION: Hotels which go thorough the certification process -developed by an official certificatiopn body. will earn the LUSH certification. It is an exernal process / audit developed by an independent organization.
LUSH operates as a neutral and independent association with legal registration in Playa del Carmen, Mexico. It offers several levels of membership. As a virtual organization, we operate without a central office, with dedicated staff and volunteers spread across five continents. We get support from donations, sponsorships, and membership fees, and thanks to that we can provide cost-effective services for professionals and young talent so that develop, revise, and disseminate the LUSH criteria for eco luxury boutique hotels community.